At Family Dentist Tree we care about YOU! Our caring and compassionate staff will ensure that you feel welcome and comfortable with each visit. An individualized approach allows our dental team to understand your specific needs and provide you with personalized, long-lasting care. We welcome patients of all ages, and will work with you to make sure we can meet your scheduling needs.
Your comfort is important to us! We understand that many patients experience anxiety and fear when visiting the dentist. We are here to ease those feelings! We provide headphones, television, pillows, and blankets to ensure your visit is comfortable. We explain each step of your visit so you know exactly what to expect. We don't want any surprises. From start to finish, we pride ourselves in doing the little things to ensure your visit with us is a safe and comfortable one.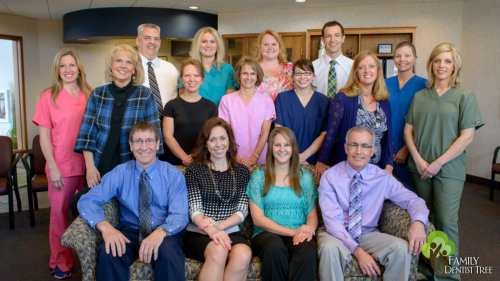 Our office is fully digital! We use the latest technology to provide you with safe, efficient dental care. Our digital charting system allows us share information seamlessly to ensure superior care for all our patients. Our digital x-ray system allows us to view images instantly, and also uses only a fraction of the radiation of traditional x-rays. We also use intraoral cameras frequently in our office. With these cameras we can show you exactly what we see. It's true what they say; a picture is worth a thousand words!