Are you ever embarrassed with your smile? Do you have a chipped or cracked tooth, a tooth that is slightly misaligned, or discolored teeth? Don't fret or worry! At Family Dentist Tree, we provide cosmetic dentistry services to get you smiling again with confidence. Cosmetic dentistry works with the front teeth to recreate natural looking teeth for a beautiful smile.
Whitening
Our Opalescence® at-home whitening system is easy to use and will brighten your teeth in a matter of days. We'll create custom trays in which you place the professional whitening gel. Simply wear the trays for a few hours a day—preferably while you sleep—and you'll notice a progressively brighter smile. Typically, treatment takes three weeks. Learn more…..
Veneers
If your front teeth are discolored and stained, chipped, cracked, or are slightly misaligned, veneers are for you. What a perfect way to transform your smile! Veneers are thin, tooth-colored ceramic shells permanently bonded to the front of your teeth. Custom shaped and tinted to complement your smile and facial structure, veneers are a lasting fix for those cracked, chipped, misaligned, or discolored teeth. They also resist permanent staining from food, drinks, and cigarettes.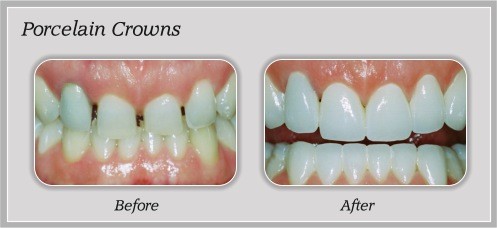 Bonding
If you have damaged teeth or a gap that makes you self-conscious, let us brighten your smile with our bonding services. Bonding is the application and sculpting of composite resin to fill in those gaps and restore any chips or cracks to brighten your smile.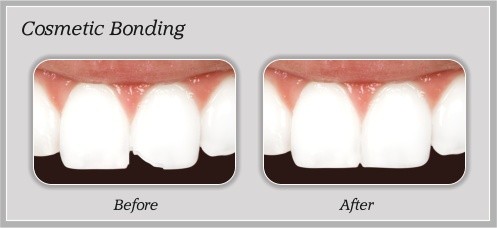 Invisalign®
Invisalign is your solution for straightening your teeth without cumbersome braces. Invisalign uses a series of clear aligners to straighten your teeth over time. The aligners are removable, making it easy for you to brush, floss, eat, and drink. While everyone is different, it typically takes between eight and twelve months to achieve straightened teeth with Invisalign. You'll need to schedule checkups with your dentist every six weeks to ensure your progress is on track. Invisalign has been proven effective in clinical research and is the perfect alternative to traditional braces.