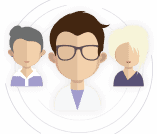 Meet Our Family Tree
Get to know our friendly and highly trained staff before you even set up your first appointment!

Your First Appointment
Ready for your first appointment? Learn what you'll need to bring!

Why Choose Us ?
With state-of-the-art equipment and friendly, experienced staff, you can feel confident you'll receive the best care!
Our Mission
We believe in creating an atmosphere of comfort and support that allows you to feel at home in the dental office. With our team's personable care, you will receive the treatment you deserve while feeling like you're a part of our dental family.
"We put the patient at the center of everything we do."
~ The Family Dentist Tree Staff
Featured Blog Posts
What is it? We are excited to announce that we have adopted a new way of taking impressions for crowns, night guards, retainers, bridges, implants and Invisalign®! We now have a 3Shape TRIOS® Intraoral Scanner that eliminates the need for goopy impression material, saving time and providing comfort to both
Read More →
What is SDF? Our office has started using a material called silver diamine fluoride (SDF) to help treat tooth decay. Silver diamine fluoride can arrest dental decay because of it's specific components.  The silver component has antibacterial properties which stop the spread of a cavity, while the fluoride component helps
Read More →
As dental professionals, we are asked daily what we trust and use as our dental products. The store shelves are stocked with an abundant number of pastes, floss and brushes, but which ones are the best? Dr. Peters prefers to use Arm & Hammer Peroxicare because of its natural whitening
Read More →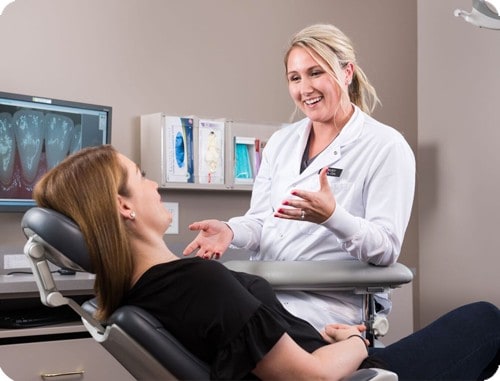 Comfortable, Family-Oriented Dentistry
Our Rochester, MN dentist office has grown over the years because we offer well-rounded, family-oriented dental care in a comfortable, inviting office.
We'll put you at ease with amenities including blankets, neck pillows, music, television and complimentary Wi-Fi. Our state-of-the-art technologies, such as digital x-rays, intraoral cameras, and Invisalign® allow us to thoroughly evaluate your oral condition and create strong, reliable dental restorations that will endure the test of time.
---
Personal Invitation
With their extensive experience, Doctors Stroope, Peters, Reis, Mettler, Bell and Juettner can help patients with virtually any dental condition or emergency. Whether you need a cleaning, filling, crown, root canal, treatment for gum disease, or would just like to whiten your teeth, we are here to help you with all of your dental needs. We invite you, your children, and your entire family to visit Family Dentist Tree, and let us help you achieve the fresh, healthy smile you deserve. Learn more about our staff, check out our virtual tour, then contact us to schedule a convenient appointment. We look forward to making you smile!