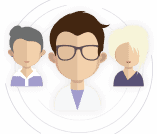 Meet Our Family Tree
Get to know our friendly and highly trained staff before you even set up your first appointment!

Your First Appointment
Ready for your first appointment? Learn what you'll need to bring!

Why Choose Us ?
With state-of-the-art equipment and friendly, experienced staff, you can feel confident you'll receive the best care!
Our Mission
We believe in creating an atmosphere of comfort and support that allows you to feel at home in the dental office. With our team's personable care, you will receive the treatment you deserve while feeling like you're a part of our dental family.
"We put the patient at the center of everything we do."
~ The Family Dentist Tree Staff

Featured Blog Post
Posted On July 24, 2018 by Kimberly
All toothpaste has some type of abrasiveness to it especially when coupled with a toothbrush; just how abrasive that can be is measured by RDA (Relative Dentin Abrasion). The ADA created a range of abrasivity that rates different toothpastes and their effect on the teeth. Their list ranges from 0-250 and is broken into 4 sections (Low Abrasive to Regarded as a Harmful Limit). Enamel is not as susceptible to abrasion (the wear on the teeth from a mechanical source, like a toothbrush with toothpaste) because of the hardness of the structure. The underlying structures of enamel like dentin and
Read More →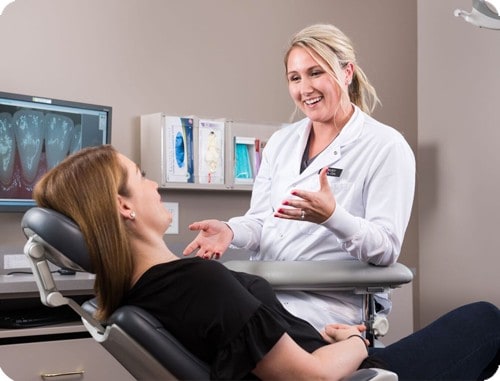 Comfortable, Family-Oriented Dentistry
Our Rochester, MN dentist office has grown over the years because we offer well-rounded, family-oriented dental care in a comfortable, inviting office.
We'll put you at ease with amenities including blankets, neck pillows, music, television and complimentary Wi-Fi. Our state-of-the-art technologies, such as digital x-rays, CEREC® same day crowns, intraoral cameras, and Invisalign® allow us to thoroughly evaluate your oral condition and create strong, reliable dental restorations that will endure the test of time.
---
Personal Invitation
With more than 60 years of combined experience, Doctors Lose, Peters, Stroope, Templeton, and Watson can help patients with virtually any dental condition or emergency. Whether you need a cleaning, filling, crown, root canal, treatment for gum disease, or would just like to whiten your teeth, we are here to help you with all of your dental needs. We invite you, your children, and your entire family to visit Family Dentist Tree, and let us help you achieve the fresh, healthy smile you deserve. Learn more about our staff, check out our virtual tour, then contact us to schedule a convenient appointment. We look forward to making you smile!