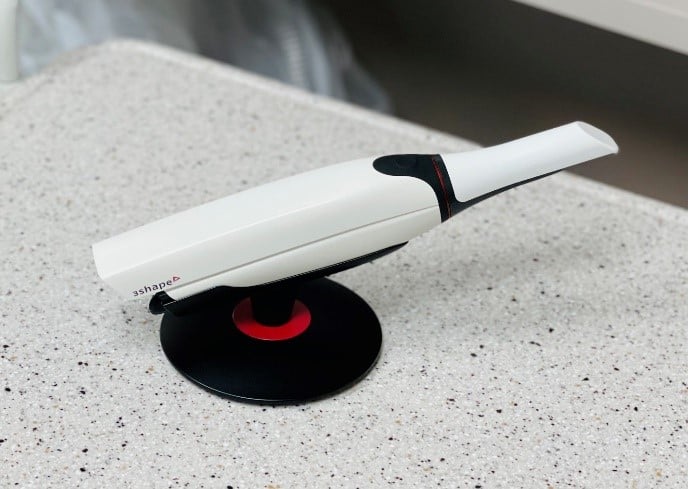 What is it?
We are excited to announce that we have adopted a new way of taking impressions for crowns, night guards, retainers, bridges, implants and Invisalign®! We now have a 3Shape TRIOS® Intraoral Scanner that eliminates the need for goopy impression material, saving time and providing comfort to both the patient and clinician.
How Does it Work?
The scanner takes several images to create a 3D image of your teeth. This scan is sent to a dental lab that uses it to create the 3D models needed to create most of the items listed above.
The scan takes around 1-2 minutes for crowns and 5-10 minutes for full appliances such as retainers and night guards. Our TRIOS® Intraoral Scanner provides improved accuracy for both the dental office and the dental lab.