The standard in dental permanent crowns has changed dramatically in the last five years. The most durable and natural looking, tooth colored crowns available today to restore your teeth can now be made and placed in a single day. What are the benefits of choosing a same day crown?
In the past only a professional dental lab could make a crown, making our patients wear a temporary crown for up to several weeks. A second appointment was required to place the permanent crown. With this new technology we are able to complete your crown in one visit, eliminating the need for a second visit!
Messy impressions that once caused discomfort to patients are eliminated with this technology, using the newest CAD/CAM or computer scanning technology.
There are no additional costs for same day crowns at Family Dentist Tree!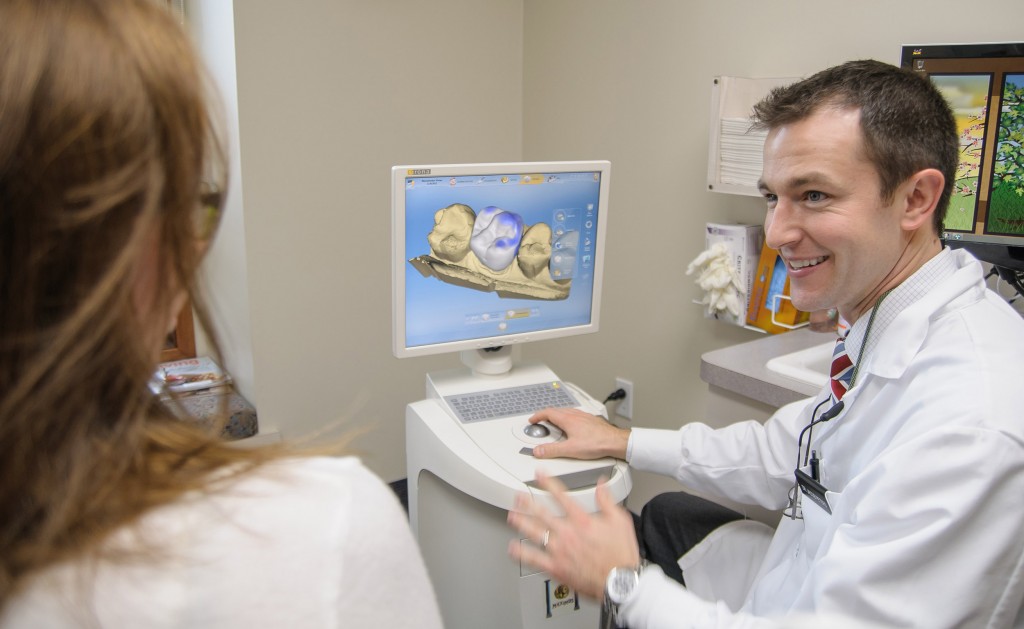 The preferred type of crown is the most durable and natural looking restoration for each individual patient's mouth. View our video to find out more information about same day crowns here!