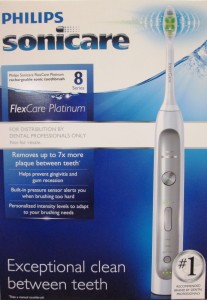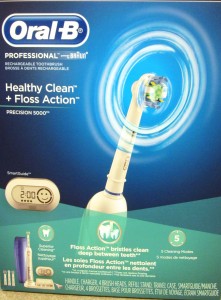 You've heard us recommend them, demonstrate them, and put them on display, but the real question is, should you be using an electric toothbrush?
We checked with our hygienists and here is what we found out:
 When used properly, electric toothbrushes are able to remove more plaque than a manual toothbrush. The sonic or spinning action that electric toothbrushes provide helps loosen plaque and sweep it away. This can help reduce the risk of gingivitis and may lead to healthier gum tissue. The tooth by tooth cleaning action that electric toothbrushes provide are effective yet gentle with the proper technique and help remove surface stains caused by food, beverage and tobacco.
 Electric brushes have multiple settings such as sensitive or massage to provide for a gentle cleaning and gum stimulation. There are also multiple brush head options to choose from including floss action, sensitive clean, standard, ultra soft, and those designed specially for those who have orthodontic appliances.
 Some electric toothbrushes have pressure sensors for those who may brush too hard with manual brushes.
 Many electric brushes come with a two minute timer to help you brush the recommended amount of time to get a thorough cleaning.
 Electric brushes come in both adult and kid sizes to help make brushing fun!
 An electric toothbrush has a larger handle and can help those with dexterity or arthritis problems brush more effectively.
 Electric toothbrushes are rechargeable. No need to replace batteries, just plug it in and let it charge!
There are many varieties of electric tooth brushes. At Family Dentist Tree we recommend the Sonicare Flexcare Platinum or the Oral B Precision 5000. Ask us for a demonstration!